I always wanted to make smoothies at home, but never did. The past 6 months or so I've really gotten into it and have a smoothie everyday for breakfast.
However, my absolute favorite smoothie I've come up with is a snack smoothie I sometimes makes in between lunch and dinner when I'm feeling peckish.
Cinnamon Almond Butter Smoothie:
some crushed ice
2 bananas
2 scoops of almond butter (or peanut butter if you prefer) I use the chunky kind
a shake of turmeric
2 teaspoons of chia seeds
as much frozen mango as fills up the cup
a good healthy portion of ground cinnamon
almond milk
I just toss all of it into my blender cup up to the top and blend until smooth.
This smoothie is really filling and I like that it's not super sweet, but the mango gives you a little sweetness and you get the good spiciness of the cinnamon. I usually make this for myself every few days when I'm craving a snack. I finally gave up the ice cream, cookies, etc a few months ago and have tried to start eating healthier snacks and meals instead. I instantly started feeling better over all.
Let me know if you try this or let me know what your favorite smoothie to make is(I'm always looking for new suggestions!)
Happy Blending!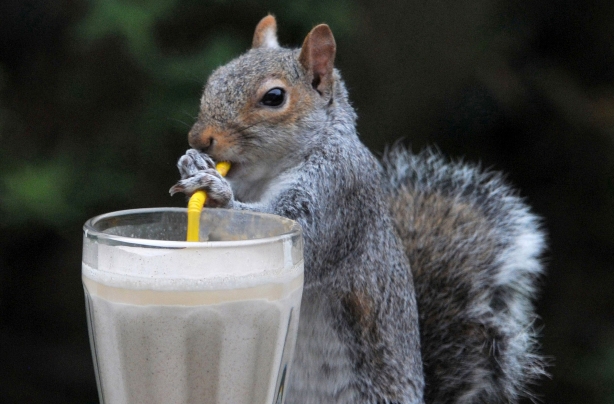 actual photo of me with my smoothie